The 10 Most Affordable Sites for Printing Digital Photos Online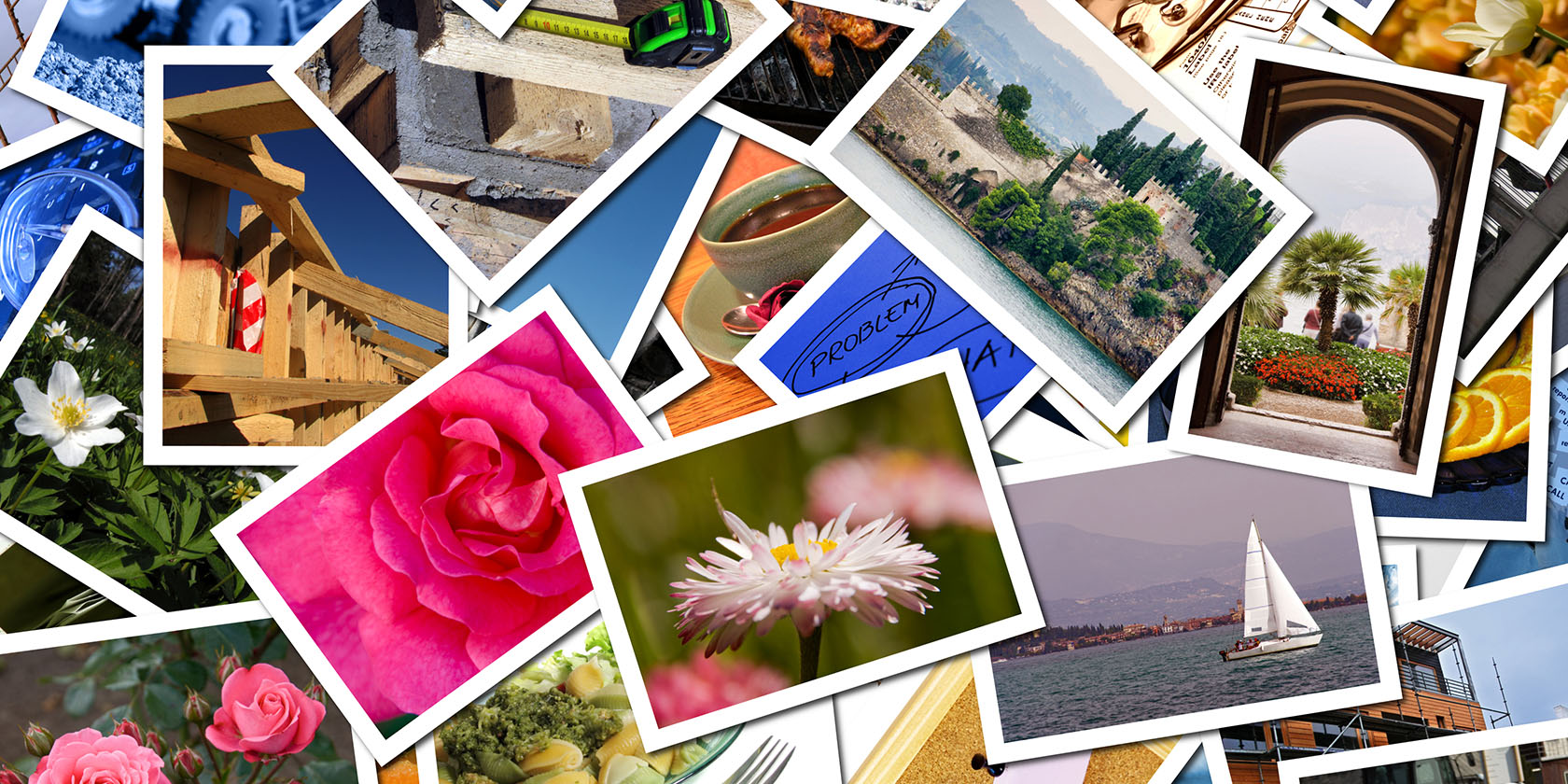 Nobody seems to print photos anymore. Instead, we throw them up on social media and call it a day. Who needs printed photos taking up drawer space when you have unlimited online photo storage? Plus, online photo galleries are simply more convenient.
But some pictures are so beautiful or valuable that printing makes sense. Perhaps you want to carry them around in your wallet, or you want to print that perfect landscape shot you took so you can hang it over the mantel.
Where can you get such prints? These days, you can just hop online and use one of the many affordable photo printing services that'll print and ship your photos straight to you. Here are some of the best online photo printing services available.
Shutterfly can turn your digital photos into photo books, cards, stationery, poster prints, mugs, puzzles, mouse pads, pillows, and so much more. Seriously, the selection here is insane. Whatever the occasion, you'll find something that fits.
In terms of price, it's pretty good. "Thank You" cards start at $ 1.39, photo books start at $ 12.99, and canvas prints start at $ 69.99. For what you're getting, these costs are quite affordable—especially when you consider how customized and personal they'll be. Shutterfly delivers internationally to over 100 countries.
As of this writing, Shutterfly is offering 50 free prints and unlimited photo storage to new customers who sign up. On top of that, they run occasional campaigns that can save you up to 50 percent off your order. Keep an eye out for those deals and you'll walk away a winner.
FreePrints is unique compared to the other services on this list. This one interfaces directly with the photos on your mobile device(s) by means of an app. It's available for both Android and iOS. Extremely convenient and worth checking out.
How does it work? Whenever you take a photo, you can order free 4×6 prints of it through FreePrints. Not only that, the app can also order free prints of photos on your Facebook, Instagram, Flickr, or Picasa accounts. There are no subscription fees, but you do pay for shipping, which starts at $ 1.99 but never exceeds $ 9.99.
Each photo is limited to one free print. Also, you can only order free prints up to 85 photos per month and 1,000 photos per year. If you want prints in a size other than 4×6, those you will need to purchase them.
York Photo offers photo books, calendars, cards, stationery, posters and panels, and a whole host of gift ideas to print your photos on: apparel, mugs, bags, pillows, home decor, etc.
A single 4×6 print starts at $ 0.09, posters start at $ 7.99, photo cards start at $ 14.99 for a pack of 20, photo books start at $ 9.99 for 4×6 prints, and everything else is reasonably priced. York Photo has some of the best printing quality of any online service.
All orders over $ 20 get free shipping, which is nice because the shipping fees aren't cheap and can jack up the price of an order otherwise.
Not just good for pharmacy and convenience items, the photo printing services at most Walgreens are noteworthy. In addition to photo prints, you can order photo books, premium cards, calendars, posters, canvas prints, decor, and more.
Pricing is reasonable but not the cheapest. While photo books start at $ 24.99 and "Thank You" cards start at $ 1.99, a small canvas print can be had for as little as $ 29.99. And the best part? Most prints are eligible for Same Day Pickup, which is fantastic if you have a Walgreens nearby.
Snapfish, which is a division of HP (Hewlett-Packard), is a highly affordable online printing service that's enjoyed by over 90 million members. Not only does it offer digital printing, it's a community where users can host and share their photos. It even has an online photo editing tool.
Photo books start at $ 11.99, regular cards start at $ 0.58, premium cards at $ 0.99, and canvas prints at $ 32.99. In addition, they offer "photo gifts" like blankets, pillows, stationery, posters, and more.
What's cool about Snapfish is that it also specializes in Print-at-Home products. You can download these cards, calendars, etc. and print them yourself if you want. It's pretty much the exact opposite of an online printing service, but I've included mention in case it appeals to you.
Like Walgreens, you can walk into almost any brick-and-mortar CVS and find a photo printing station within. Also like Walgreens, unless you live way out in the middle of nowhere, there's a good chance you have a CVS nearby.
That makes CVS a great choice for printing photos, because you can order for Same Day Pickup: print online, walk in, retrieve. Or have it delivered to your doorstep if you prefer.
Regular photo prints start as low as $ 0.33 each, "Thank You" cards can be had for as little as $ 0.75 each, and canvas prints start at $ 29.99. The quality of CVS's photo printing isn't bad either, so it's a good balance between quality and price.
It should come as no surprise that Walmart's photo printing service is easily the most affordable of them all. With regular photo prints starting at $ 0.09, "Thank You" cards starting at $ 0.28, and canvas prints starting at $ 19.96, Walmart blows its competition out of the water.
And while that undercutting in price does come with a small drop in overall printing quality, it's still good enough for most uses. You'll only notice the quality difference if you have an eye trained for photography, or if you're printing something massive like a poster.
AdoramaPix is an affiliate of Adorama, the renowned company that acts as both a store for camera gear and an educational resource for learning photography. AdoramaPix is a complementary service for high-quality prints of digital photos.
They use top-of-the-line printers and state-of-the-art software to maximize printing quality all while keeping their prices competitive. For example, photo cards start at $ 2.95 for a single but can be made cheaper by buying in bulk, going as low as $ 0.99 each for a pack of 100.
The downside of this is that AdoramaPix doesn't have a great selection of available products. Other than photo books, calendars, cards, and various kinds of prints, there isn't much else—but if that's all you need, AdoramaPix is a great service.
You probably know Fedex as nothing more than a shipping company for packages and things you buy online, but what you probably didn't know is that Fedex operates a few other services under its name, including a digital Print & Ship service that you can use online.
Simple posters start at $ 7.25, photo posters start at $ 27.99, and canvas prints start at $ 79.99. Fedex also offers cards, calendars, and even passport photos. Though slightly more expensive than its competitors, we're not talking by much. Also, you'll need to pay shipping on these unless your order exceeds $ 100.
If you can catch one of Winkflash's regular deals, you might be able to grab prints at a price even lower than what's offered by Walmart. We've seen photo prints as low as $ 0.08, "Thank You" cards as low as $ 0.36, and canvas prints as low as $ 9.
Note that the quality drop compared to better online photo printing services is noticeably worse for Winkflash than Walmart. So bad that you should avoid using the service? Not really. But definitely reserve using Winkflash for casual, personal prints and not for gifts or semi-professional work.
Get Your Photos Printed Online and Delivered
I'm a huge fan of digital photography, but I can't deny that physical photos held in the hands do feel more personal. Want a photo to stand out? To really be set aside as special? Have it printed! You won't regret it.
Image Credits: maigi/Shutterstock
Read the full article: The 10 Most Affordable Sites for Printing Digital Photos Online