You Can Now Use Morse Code on Google's Gboard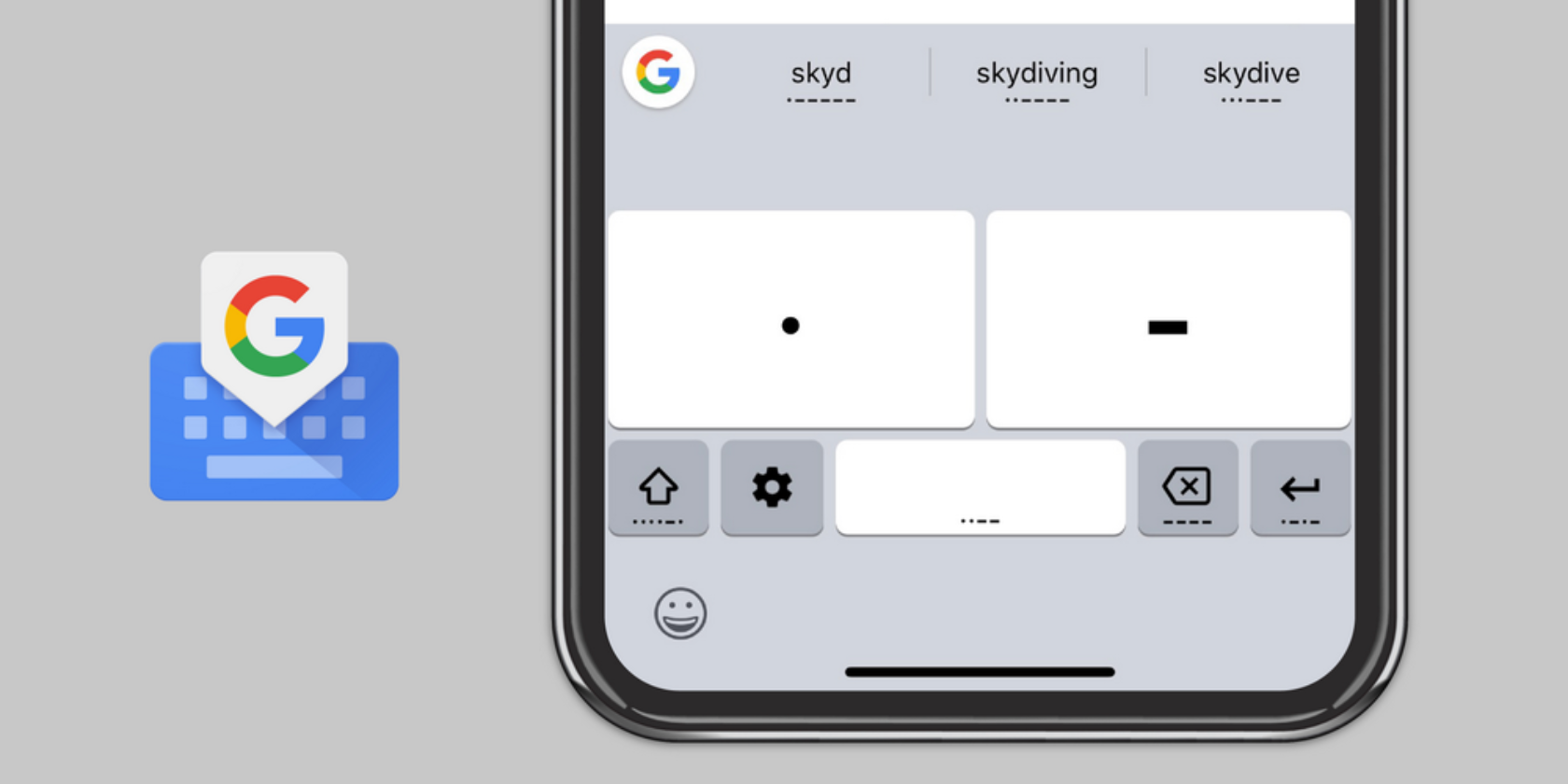 Google has incorporated Morse code into Gboard for Android and iOS. This is an attempt to help people with limited mobility communicate using their smartphones. However, Morse code is something everyone should learn in case they ever need to use it.
What Is Morse Code?
Morse code was developed in the 1800s to enable the sending of messages by way of electrical telegraphs. Its simplicity makes Morse code one of the most versatile forms of communication around, and it has been used in countless ways over the years.
The latest use for Morse code is as an assistive technology. Morse code consists of a series of dots and dashes which are then converted into letters. Which makes it perfect for people with disabilities, who can find themselves locked out of modern technology.
Morse Code on Gboard
Google is now offering Morse code as an input method in Gboard, its keyboard app. The company has partnered with Tania Finlayson, an expert in Morse code assistive technology. Finlayson has cerebral palsy, and so knows the value of assistive technology.
All her life, Tania Finlayson has worked to help people find a voice through Morse code. With her help, now everyone can use Morse code on #Gboard ? https://t.co/x4Mwh4k54C pic.twitter.com/KaSUoZSwmV

— Google (@Google) July 11, 2018
Finlayson explained the value of Morse code in a blog post on The Keyword, saying:
"Most technology today is designed for the mass market. Unfortunately, this can mean that people with disabilities can be left behind. Developing communication tools like this is important, because for many people, it simply makes life livable."
The Morse code keyboard on Gboard means you can now use dots and dashes instead of the QWERTY keyboard to input text. Gboard will then convert these dots and dashes into words and sentences. You can even connect external switches to your Android.
Learn to Type Morse Code
Google has also developed a Morse Typing Training game (available on Android, iOS, and desktop) which the company claims can help you learn Morse code in less than an hour. And that has to be worthwhile, whether or not you have mobility issues.
If you're interested in learning more about accessibility options on modern operating systems, we have previously published guides to Windows 10's accessibility options, macOS's accessibility options, and Chrome OS's accessibility options.
Read the full article: You Can Now Use Morse Code on Google's Gboard